I love this time of year – parties, Christmas trees, hot chocolate and the spirit of generosity that seems to swell up in our culture. There's something about "peace on earth and goodwill towards men" that makes me think about other people a little more than usual.
Each year at The Connection Church, we extend an opportunity to put feet to our faith – where we show our world the love of Jesus. That's why once again, we're giving towards the Heart of Christmas Offering. As we buy gifts for other people, we want our best gift to go to Jesus. We'll use 100% of donations to this offering to fund our church's mission work, both in Hays County and in Guatemala.
We know God has strategically placed us here in Hays County to share His love and hope with our neighbors. Right here at home, we've assisted over 150 families in 2019 with gas, rent, food, utilities, and medical bills.
For 7 years, we've been heavily investing in the children in Guatemala by providing them their only nutritious meal of each school day. Through our personal visits, we extend the love of Jesus to them. We've also been able to improve their quality of life through building a school, many latrines for health and sanitation, safe drinking water filtration systems, and more.
In 2019, The Connection Church sponsored 65 children each day and provided them with a total of 15,010 nutritious meals. In addition, we sponsor a big Christmas party that is happening TODAY in the village full of beautiful Christmas decorations, nice gifts, the Christmas story of the birth of Jesus, Christmas activities, and yummy food, including special cakes and drinks!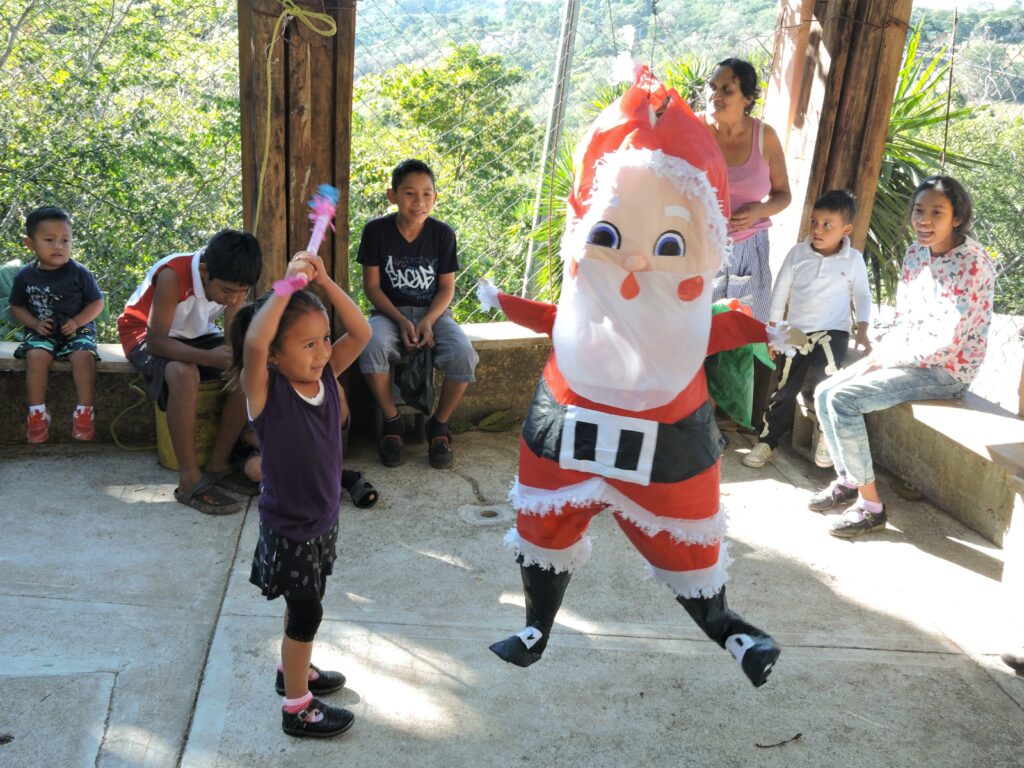 Many times, people ask if we have a set goal we're reaching for. The answer is, yes and no. Sponsoring a village is an investment of $15,000 each year. Also, we are able to help people right here in our own community through the generous gifts of people like you through TCC. But at the end of the day, the need is so great that the only limits we have are the limits of our generosity. Let's commit together to give big so we can make a big impact in lives.
On December 22nd, we'll receive the Heart of Christmas Offering during our Sunday services. We have special giving envelopes and are encouraging everyone to come prepared to give on that day.
If you'd like to go ahead and give now, you can do that online here. It's safe, secure and simple to use.
Please pray about participating and jump in with us. God has given us a great mission, and we're blessed to be able to join him in reaching our world for Jesus and advancing the Gospel to the ends of the earth.